Progressive Web Applications and MODX consulting
The web is changing rapidly. Every month new best practices appear, and new technologies are introduced. We got you covered.

Staying up-to-date and getting the best possible performance is our goal.
Professional Website Construction Kit
The xvanced framework combines a modern, responsive and performant frontend, a flexible, reliable, secure and fast CMS, and a professional support.
Our CMS of choice is MODX - which we optimized and customized to the needs of most use-cases.
Progressive Web Applications
Currently integrated in the xvanced-framework:

Offline-Capabilities
Offline-Storage
App-Installation on supporting browsers
Application-Icons
Coming soon:
Push notifications
More pre-caching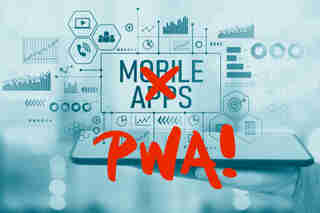 MODX consulting
More information soon.